Request for Applications (RFA) by LCD 2022
Integrating Systems Thinking to Local Capacity Development in Burkina Faso, Ethiopia, Nepal, Niger, and Rwanda
Update of September 9, 2022: These 2 files should be downloaded and completed. The budget template is an Excel spreadsheet that covers PARTICIPANT SUPPORT COSTS. The financial questionnaire is a 3-page PDF file.
These files are not available in Piestar.
---
Update of July 20, 2022: LCD Frequently Asked Questions (FAQs) regarding Request for Applications (RFA) RFA No. AID-OAA-L-15-00003-LSIL-06
This RFA is open only to local partners (institutions) of the our Reach and Focus Projects in Burkina Faso, Ethiopia, Nepal, Niger and Rwanda.
Important Dates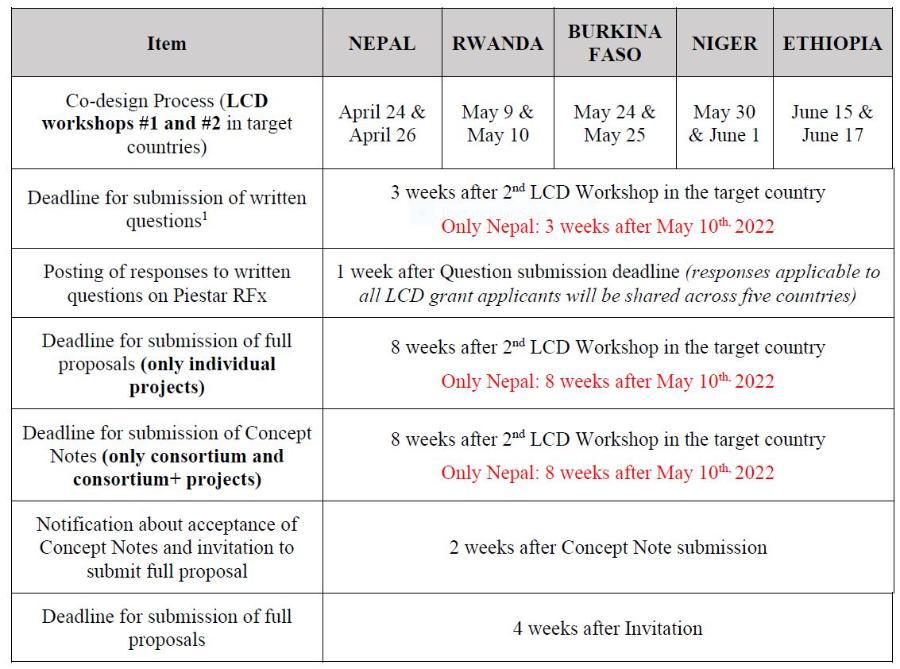 ---
Application Instructions & Submission
All Concept Notes and Full Proposals must be submitted via the Piestar RFx proposal platform. To submit, the Principal Investigator (PI) will need to create a free account at https://livestock.piestar-rfx.com/opportunities and follow the detailed submission instructions. If you have technical difficulties with your submission, click on "Help" within Piestar RFx Proposals. Concept Notes and Full proposals with supporting documents (e.g., budget) submitted via e-mail will not be accepted.