Livestock, Campylobacter and child nutrition: findings from the formative research of the CAGED study in rural Ethiopia
About the Presentation

This webinar explores the research process and initial findings of a unique project in Ethiopia: Campylobacter Genomics and Environmental Enteric Dysfunction (CAGED) study, as funded by the Bill and Melinda Gates Foundation. In this presentation, the principal investigator (PI) and one co-PI review current results and implications for continuing this line of research.
Background on Formative Research
Livestock farming can provide smallholder families with animal-source food, which can contribute to improving child nutrition. However, it also increases children's likelihood of contact with domestic animals and their contaminated environment, which may increase intestinal colonization with Campylobacter bacteria, which has been associated with environmental enteric dysfunction (EED) and stunting.
The formative research of the CAGED project (https://livestocklab.ifas.ufl.edu/projects/caged/) informed the design of studies aimed at understanding the complex interactions between livestock, zoonotic pathogens and child nutrition. The study was situated in the Haramaya woreda, a rural community in Eastern Ethiopia. An ethnographic study explored village poultry production, child dietary practices, and environmental hygiene conditions as they relate to Campylobacter risk and possible interventions.
In a cross-sectional study of 102 children (12 to 16 months of age), approximately half were infected by Campylobacter species, most without symptoms of diarrhea. Metagenomic sequencing indicated a high diversity of these bacteria, including the well-characterized thermotolerant species (C. jejuni and C. coli) but also many non-thermotolerant species. EED biomarkers were elevated in approximately half of the children. Stunting prevalence was higher than the national average in Ethiopia. Breastfeeding was common and more than half of children consumed animal-source foods in the past 24 hours, but diversity of diet was low. Water, sanitation, hygiene, and animal management conditions where the children lived were suboptimal. Current breastfeeding and animal-source food consumption (predominantly raw cow's milk) were associated with higher rates of Campylobacter colonization in children. Longitudinal studies to better understand reservoirs and transmission dynamics of exposure to and infection of young children by Campylobacter species and their potential impact on child health are planned.
---
Presenters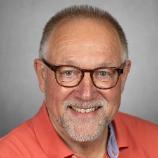 Arie Hendrik Havelaar is the principal investigator of the CAGED study. Dr. Havelaar is a Preeminent Professor of Global Food Safety and Zoonoses in the Animal Sciences Department, the Institute for Sustainable Food Systems and the Emerging Pathogens Institute of the University of Florida, Gainesville, FL, USA. Before moving to the United Sates in 2014, Dr. Havelaar worked at the Dutch National Institute for Public Health and the Environment, Bilthoven, the Netherlands in various scientific and management roles, most recently as Principal Scientist in the Center for Zoonoses and Environmental Microbiology. He is an emeritus professor of Microbial Risk Assessment at the Institute for Risk Assessment Sciences of the Faculty of Veterinary Medicine, Utrecht University, the Netherlands.
Dr. Havelaar holds an MSc degree in Chemical Engineering with a major in Microbiology from the Delft University of Technology, a PhD in Microbiology from Utrecht University and an MSc in Epidemiology from the Netherlands Institute for Health Sciences at the Erasmus University, all in the Netherlands.
His research focuses on epidemiology and risk assessment of foodborne and zoonotic diseases and their prevention. He has published extensively on the global burden of foodborne disease, including in his role as chair of the WHO Foodborne Disease Burden Epidemiology Reference Group. He contributes to the Feed the Future Innovation Lab for Livestock Systems, leads the "Campylobacter Genetics and Environmental enteric Dysfunction (CAGED)" project and participates in several other projects focusing on food safety in low- and middle-income countries. His current research is funded by the Bill & Melinda Gates Foundation, the UK Department for International Development and the Florida Department of Health.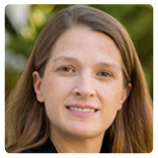 Sarah McKune is one of the co-principal investigators of the CAGED study. Dr. McKune is an Assistant Professor in the Department of Environmental and Global Health and the Center for African Studies at the University of Florida. For the past 15 years she has worked with global health development programs, largely in the West African Sahel, but also in Nepal, Haiti, Uganda, and Ethiopia. She holds a B.A. in French and Sociology, a Master's in Public Health, a Ph.D. in Interdisciplinary Ecology, and was a Post-Doctoral Fellow for the CGIAR's research program on Climate Change, Agriculture, and Food Security (CCAFS). She served as the Director of Public Health Programs for the College of Public Health and Health Professions from 2013-2016 before joining the department of Environmental and Global Health. She currently serves as the Human Health and Nutrition Cross Cutting Theme leader for the Feed the Future Innovation Lab for Livestock Systems. Dr. McKune's research seeks to explain the complex, household dynamics that affect child growth and nutritional outcomes, including behavior, women's empowerment and gender dynamics, climate change, hygiene and sanitation, and livestock ownership.
---
Feed the Future Innovation Lab for Livestock Systems is part of Feed the Future
Subscribe to our Newsletter / Contact us: livestock-lab@ufl.edu
This work was funded in whole or part by the United States Agency for International Development (USAID) Bureau for Food Security under Agreement # AID-OAA-L-15-00003 as part of Feed the Future Innovation Lab for Livestock Systems. Additional funding was received from Bill & Melinda Gates Foundation. Any opinions, findings, conclusions, or recommendations expressed here are those of the authors alone.